Finding and retaining customers can prove challenging for any business. Fortunately, there are several free, easy and effective tactics to help you build your marketing plan. In this blog, the first in a two-part series, we'll cover understanding your audience, the emergence of content marketing, and the value of a Google Business Profile. We've also put together a free Resource Guide you can download below, with helpful links to resources and information to help your business thrive!
1. Understand your audience
Understanding your audience is one of the most underrated first steps in marketing. You simply can't create demand for a product if you don't know who your primary customer is.
Let's say you're running an IT training business and you're offering five-day courses to help students prep for the Cisco CCNA. Who are you trying to reach with your message? At a high level, that could very well be Cisco engineers. But are you going directly to them, or is your main target really their employers? Or the managers of their training center, if they have one? Or maybe you feel you need to target all of them. Your choices will have a major influence on your messaging.
For the sake of argument, let's say you're targeting Cisco engineers directly. Now you need to consider other factors that can influence your message, such as age, income, ability to drive to your training site, preference for virtual or in-person courses, and motivating factors for taking the course.
In other words, you need to create a persona of your target buyer.
Focus your message with a buyer persona
A buyer persona is simply a fictional representation of your ideal customer. Most businesses will establish multiple personas.
For example, one might be for students you'll be selling to directly. Another might be for engineering managers purchasing Cisco classes for their teams.
Building a buyer persona can be a little overwhelming at first. How will you get all that information — just make it up from your own experiences and observations?

Often the best way is to simply get feedback from your key customers through one-on-one conversations, interviews or surveys. If you decide to do a survey, there are several free resources you can use. Even if you know nothing about surveys, you can get an effective questionnaire up and running in fewer than 15 minutes.
Developing a persona may seem like unnecessary work, but it's not just an intellectual exercise. The information you discover can be crucial for your business marketing, especially if you're advertising online or developing a content strategy. It can be the fuel that feeds your website content and advertising messaging for months to come.
2. Generate leads with targeted content marketing
Now that you better understand the audience you're talking to, it's time to put that knowledge to use by generating appropriate, targeted content.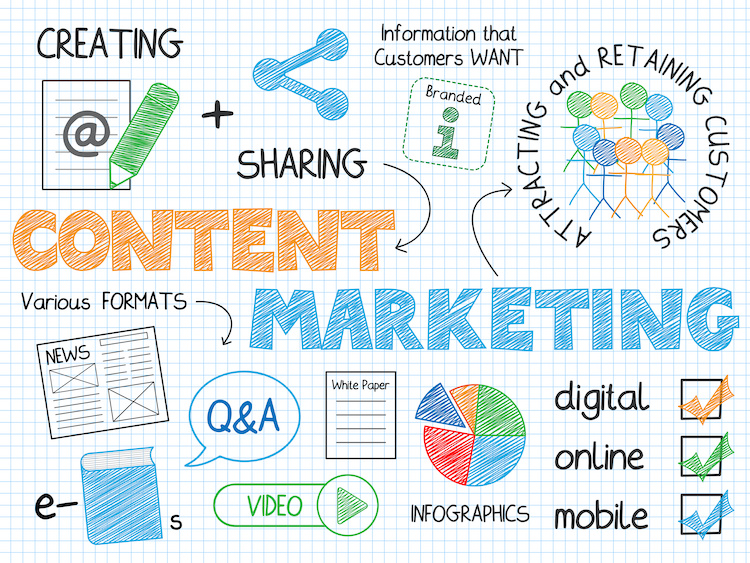 Content can be anything from blog posts and video clips to customer testimonials, white papers, infographics, interviews, case studies — literally anything of interest to your target personas.
Content marketing is the creation and distribution of that material online to interest people in your products and grow your website traffic.
There are two major types of content: original and curated. You can generate your own, original information, or you can find materials created by others and share it with your audience.
Whichever way you go — and most marketers will use a mixture of the two — just remember to always speak to your audiences' specific needs, their pain points and challenges, and where they are in their educational journey.
Your customer support teams can be a gold mine for information and content generation. What questions do they commonly receive? What criteria does your audience use to make purchasing decisions? What are they concerned about?  Then think about how you can shape that into informative content like a blog post or infographic to help them on their customer journey.
Here are more tips for generating relevant content:
Pay attention to the type of content your competitors are using. Maybe they know something you don't!
Existing customers can be a valuable resource for great content like reviews, testimonials and customer spotlights. Never underestimate the value of a good review or testimonial well placed on your website.
If writing isn't your strong suit, look into AI or artificial intelligence tools to help you generate free content.
Always get max mileage out of your content by re-using it in different places, such as your ad copy, website, blog articles and emails.
You can also leverage news from the training and certification industry. What's happening in the certification world? What certifications are being updated? Are any new ones being released? This is news your audience will appreciate as they're making decisions on which certifications are most important.
But whatever you do, whether original or curated, make sure your content marketing stays aligned with the customer journey of your persona.
Promote your content to key prospects
Once you've generated an engaging body of content, whether original, curated or a blend of both, how do you promote it to your prospects?
Start with a blog. It costs you nothing but your time, and there are several free blog providers that make it simple, including WordPress and Blogger.
Get social. Interacting with your audience through social media is a great (and free) way to cultivate and engage your training and certification community.
Launch an email newsletter. If you're gating content and collecting opt-in email addresses, email newsletters are still one of the most effective marketing tactics available.
Mark your calendar. Once you've put in the time and effort to create a content marketing program, you'll want to keep those eyeballs coming back for more. A calendar of marketing and communication activities allows you to plan out future content, keeps you organized and productive, and helps take your business to the next level.
Helpful tip: Check out our free Resources Guide below for more information on creating your content marketing program, including blogging basics and free AI content generators.
3. Get free business exposure with a Google Business Profile (GBP)
The name of the game for a really successful marketing campaign is "free business exposure." And there's no easier place to start than with a Google Business Profile.
At its most basic, a Google Business Profile is simply a tool to help manage your online presence across Google. It helps customers find your business and tell your story. It allows you to manage how your business information appears across Google search and maps. Best of all, it's completely free and Google makes it easy to set up.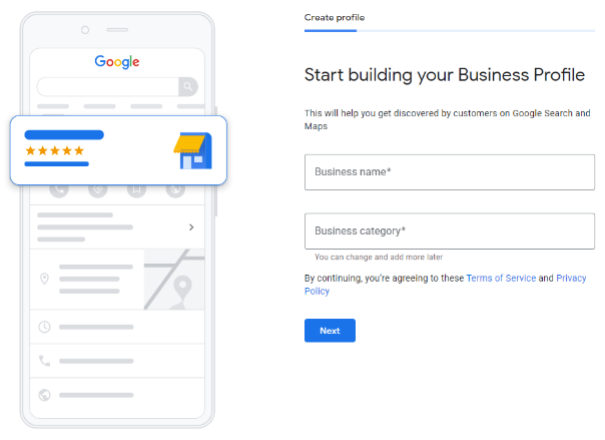 Here are just a few benefits of a Google Business Profile:
Increased online visibility, making it easier for potential customers to find you and learn about your business.
Ability to upload photos of your physical location, add company logos, include key information that appeals to your target audience, and manage and edit your information as your business changes.
Read reviews and interact directly with customers, building trust and credibility in your business.
Access to insights through pre-built dashboards, so you can learn about your customers, see how they're finding you, and expand your reach.
If you already have a Google Business Profile, excellent! Now make sure you keep it up to date and stay engaged with your customers. If you don't have one, get started today! Download the free Resources Guide below to help you create or manage your Google Business Profile… and start leveraging your free business exposure right away.
Read part 2 of this blog, where we cover search engine optimizations, email marketing and bonus material featuring online advertising!