For many working professionals, finding time for IT training and upskilling can prove challenging. Busy work schedules, packed social calendars, children's school and activities — it can all get in the way of further skills development.
Pearson CertPREP puts working professionals in the driver's seat. Thanks to a new self-paced eLearning option, learners control not just when they learn, but with which tools they use to learn. And, they get their pick of in-demand certifications to focus on – everything from AWS and Cisco to CompTIA, (ISC)2, and Microsoft.
Each self-paced course contains a guidebook, video-based learning modules, self-paced labs, and a practice test — everything learners need to study and prepare for their certification exam.
"We've essentially taken four different learning products and merged them into one," says Bryan Ochs, a director of product management at Pearson. "Individuals studying for the certifications can now get the same information multiple ways. And they can access it at 3:00 in the morning if they want."
Comprehensive and intuitive: CertPREP highlights
Clear navigation. Each CertPREP course begins with a table of contents that outlines the lesson. A "Start Course" button takes learners to a welcome page, where they're reminded about the benefits of the certification and shown how to navigate the course.
Freedom of choice. Lessons are arranged so learners can move through the material in a logical, linear fashion. But they're free to learn in whatever order they want. In fact, if they feel confident about the material, they can jump straight to the practice test.
Simplicity. Everything about each topic is contained on one page, so learners don't miss anything by having to click around.
Progress checks. Completed lessons are automatically checked off, allowing students to visually track their progress and jump back in where they previously paused.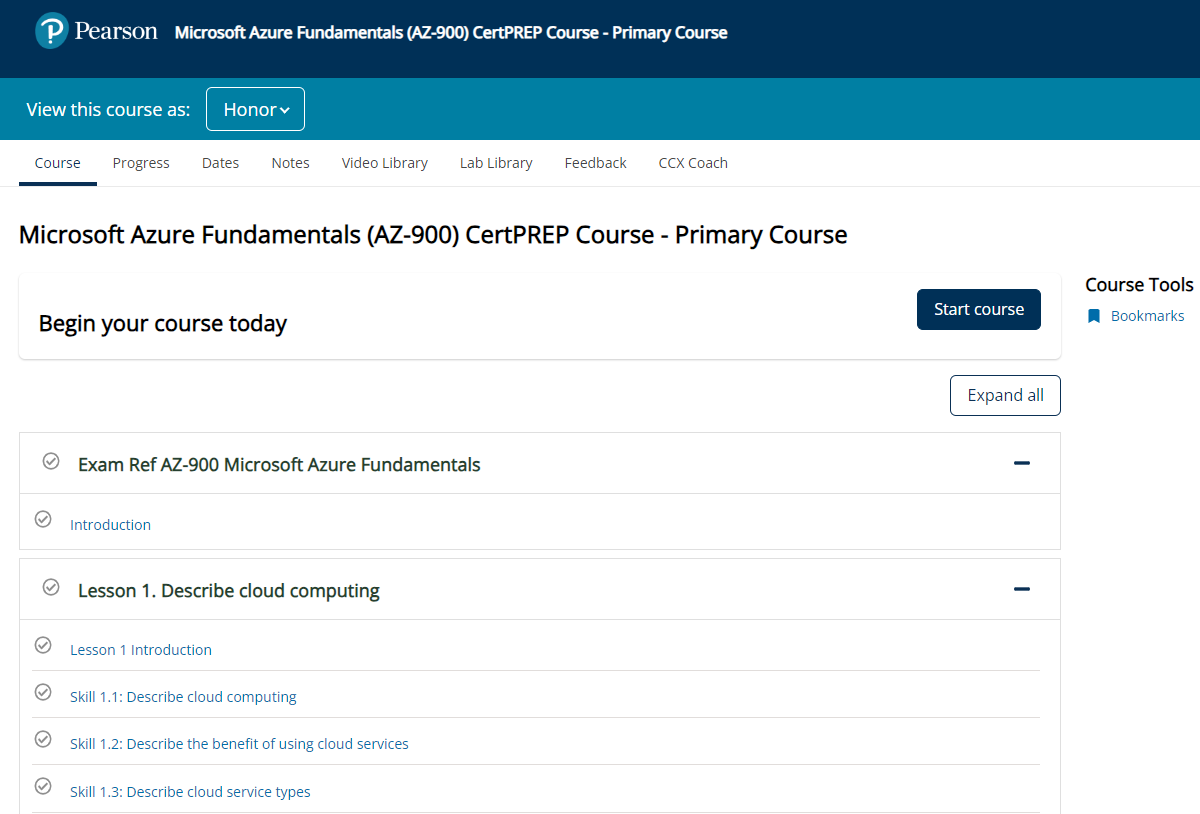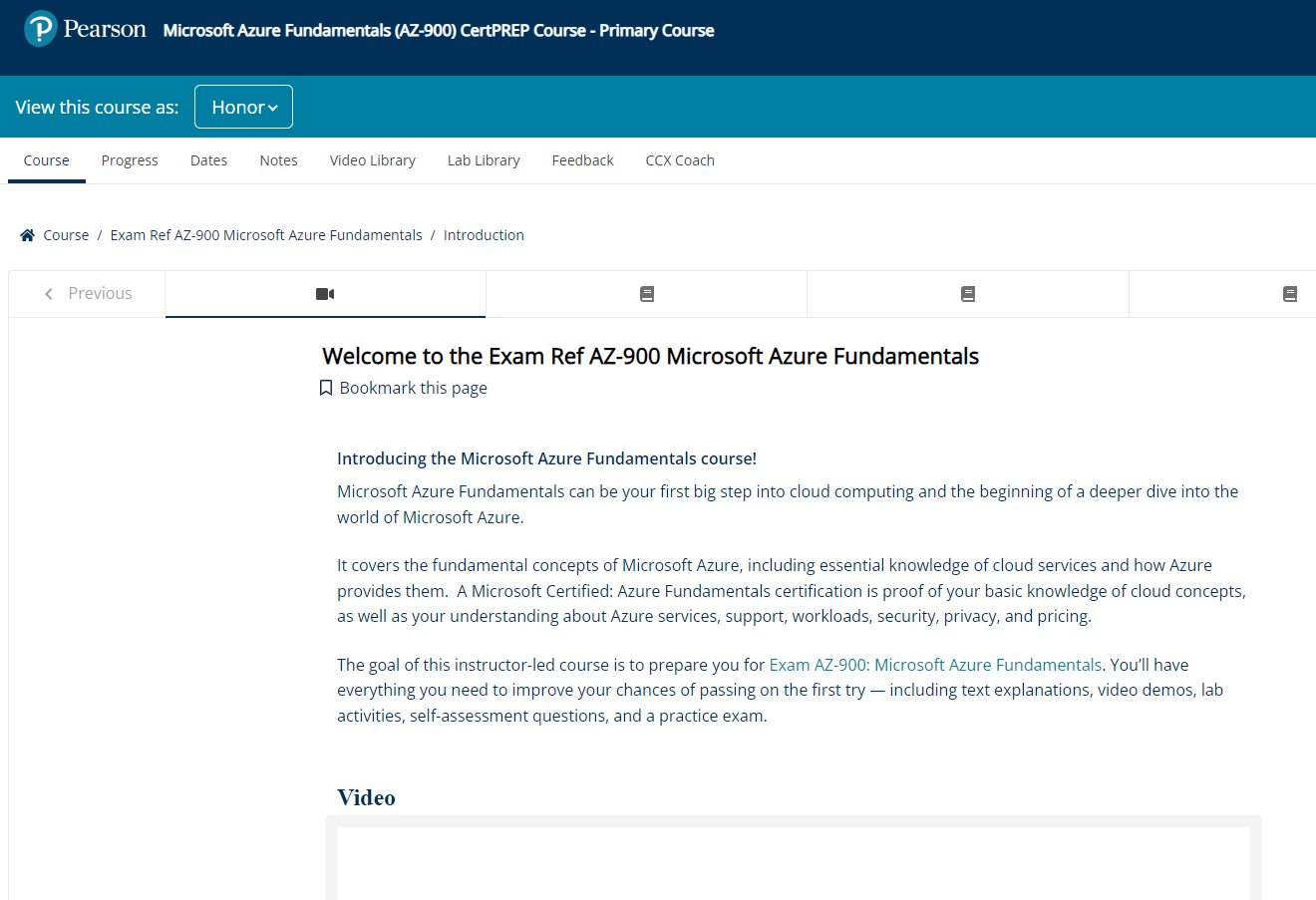 Different learners, different ways to learn
Videos are a significant part of the CertPREP self-paced toolkit. Each lesson has integrated videos placed where they would naturally come up in the learning progression. This way, people who learn better by seeing and hearing can focus on that modality. And they don't have to guess where the topic fits in.
"If you watch the video, and it didn't explain the topic in a way that made sense to you," Ochs says, "you can go to the text. If the text doesn't do it for you, you can go to the lab. The course gives you different ways to attack the same problem."
CertPREP's embedded training labs offer hands-on practice. And each course contains multiple labs so learners can quickly practice what they've just learned in a simulated environment.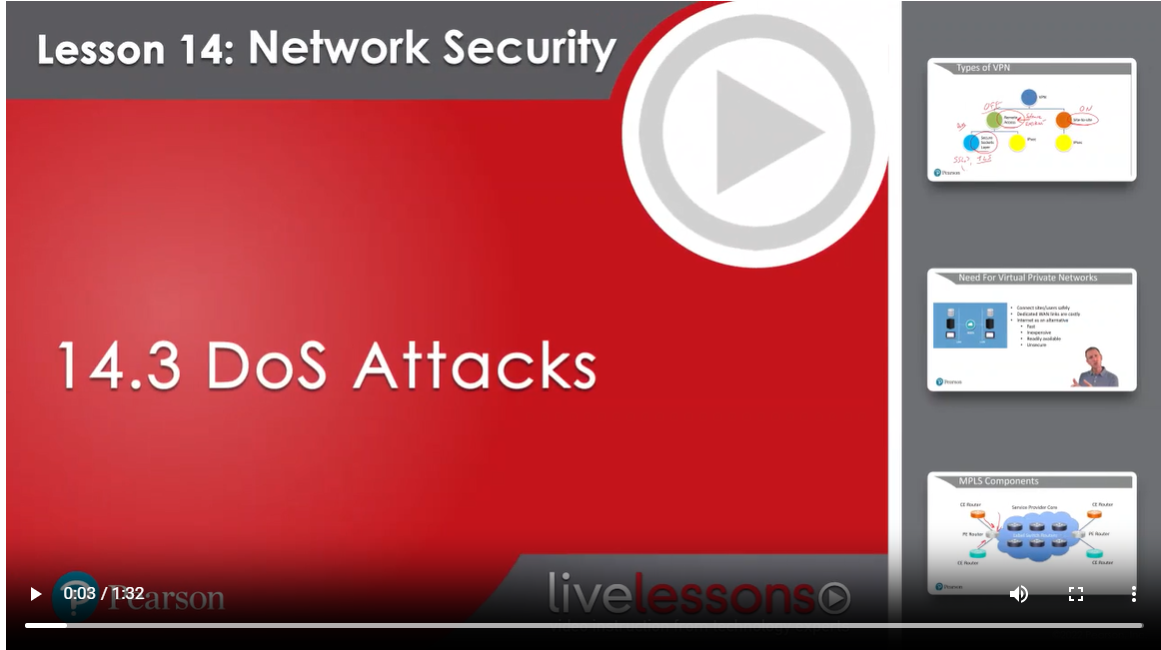 Comprehensive training and exam prep for a single goal: certification
All CertPREP courses have the same structure, designed to maximize the learner's chances of passing the exam on the first try:
• Skills development with text and video
• Hands-on labs
• Summary
• Post-lesson quizzes
• A comprehensive practice test by MeasureUp
One of the major advantages of the program, Ochs says, is that CertPREP courses are designed expressly to help learners pass the certification exams.
Which is exactly what many time-pressed learners need most.