Beyond the resulting costs for recruitment, onboarding, and training of replacements, employee resignations can have far-reaching, negative effects on organizations. They can also lower morale, damage your reputation, reduce productivity, and hurt customer relationships.
In a tight, highly competitive labor market, those are impacts companies can ill afford.
That's why employee retention strategies should be at the top of every organization's priority list. Yet, only 39 percent of employees globally and 43 percent of U.S. workers say their current company is meeting their needs, according to management consulting firm Mercer's Global Talent Trends 2022 Report.
Training and upskilling can help — a lot.
A well-supported upskilling program can help boost employee morale and productivity, reduce recruitment costs, create a more resilient and adaptable workforce, and allow your company to pivot in new directions. It can also help build your reputation as a company that values its employees and is dedicated to their career growth and advancement. All of which helps keep employees engaged and loyal.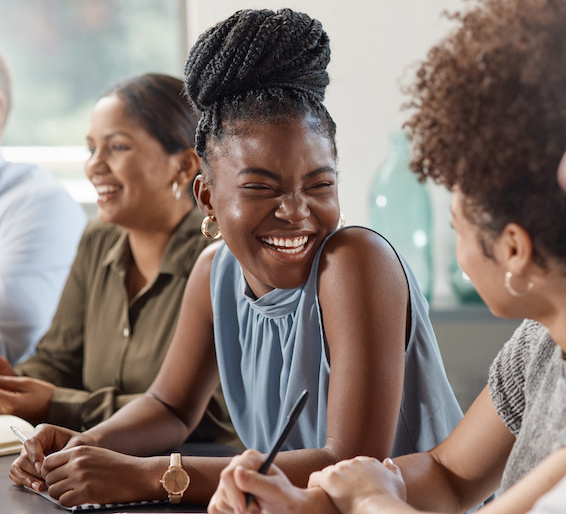 Here are five ways employers can use upskilling to keep employees from looking elsewhere:
1. Make regular training part of employee job descriptions and schedules.
In other words, make upskilling less of an option and more of a priority. And make sure every employee has the encouragement and support of company leadership — all the way to the top — to get the upskilling they need without worrying about their jobs.
The long-term benefits for the organization and the employee can far outweigh the costs: more engaged, capable, and loyal employees, and a stronger, more resilient organization.
Even more important, as your company becomes known for its training and skilling programs, word will get out. And companies that have a reputation for upskilling their workforce are more likely to attract top talent.
2. Build your teams from within.
Hiring is fraught with uncertainties; there's just no way around it. No matter how sophisticated your hiring process, you can never be sure if a new employee, who seems to have the skills and characteristics you're looking for, is going to succeed.
So before you hire someone from outside to fill a new role or a gap in skills, be sure to look at your current staff and see who could be a good candidate for upskilling.
The costs are almost always lower than recruiting a new hire, and co-workers will notice and appreciate your dedication to hiring from within.
Of course, an upskilling program could focus on many areas of need. But in an increasingly digital-first world, prioritizing technology skills may have the greatest payoff for both your organization and your employees.
There are simply not enough trained workers to meet the growing talent shortage worldwide, especially for workers with technology skills. So now more than ever, the job of teaching IT skills could fall with employers.
It's a win-win situation. Your employees receive the training they need to stay current with technology at the same time your company levels up the tech skills that can improve its competitiveness.
Don't wait until employees have to approach you about upskilling or advanced training. Pay attention to what they're doing and offer to upskill them first. If they're ambitious, eager to learn, and want to advance their careers, they're probably looking into certification or other upskilling programs already.
Being proactive can go a long way to building their loyalty.
5. Offer to pay for training and certification.
If you're really serious about keeping your employees around, boosting morale, and building a vital business where everybody wins, consider investments in your employees as important as investments in your infrastructure.
That means offering to pay at least a portion of the costs for upskilling. If your resources are limited, think about making upskilling part of their compensation package.
Again, the ROI can be significant, as you can see in the latest Pearson VUE Value of Certification Employer Report: certified IT professionals are more productive, have more confidence in their abilities to do their jobs, and produce higher quality work.
That can go a long way toward paying off the costs.
Explore our catalog of IT e-learning materials for ideas on training and upskilling your employees. Get started today!